Who we are and how we work

---
We create applications that generate sustainable added value for our customers. We achieve this through high innovative power, speed and quality. We are innovative by using technological developments oriented to the application case in the background, e.g. in the areas of optimization, simulation or artificial intelligence.
Our team forms the backbone for implementing these requirements. We are composed of computer scientists and industry experts, e.g. in the field of energy and logistics. The founders are graduate engineers with international experience who have a good understanding of the research landscape in these domains.
Even if the problem or solution seems complex, we provide easy-to-use solutions to better understand and optimize your business processes. After all, what good is an intelligent application if it is not used later in operation?
Management

---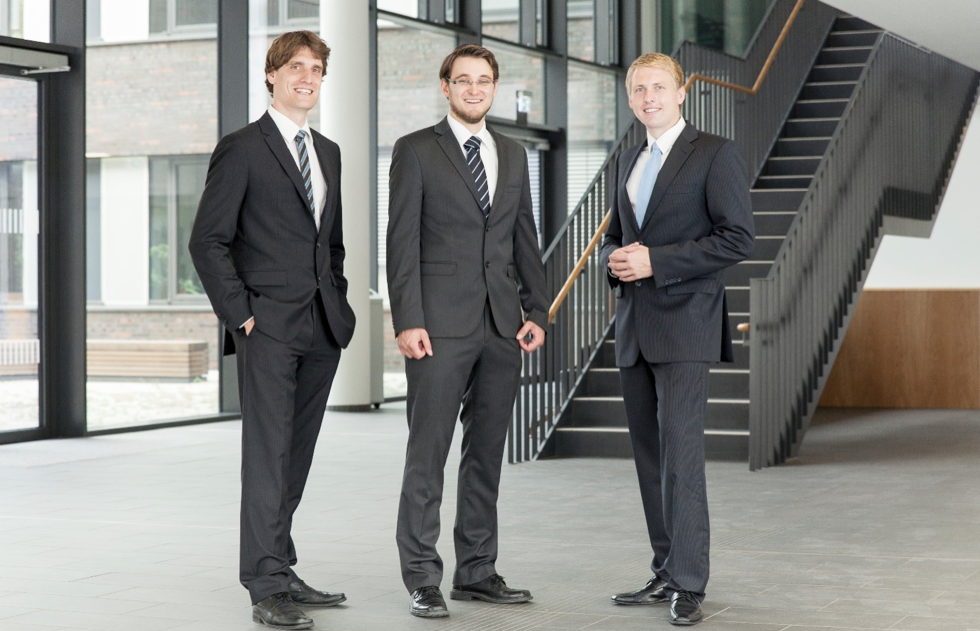 Dr. Sc. ETH Felix Friemann
Co-Founder & Operations Enthusiast
Dr.-Ing. Sebastian Ruthe
Co-Founder & Technology Enthusiast
Dr.-Ing. Sven Christian Müller
Co-Founder & Product Enthusiast